Cons One Star World Tour: London and Manchester

The Cons One Star World Tour has kicked off in the UK. Our man Sam Ashley is there to document the Cons boys along their way. Video recap by Ben Chadourne.


First stop: Making new friends after the signing at London's Slam City Skates.

Doctor Z (Zered Bassett) prescribed a frontside flip for this swollen nipple at Mile End.

Sean Pablo impossible tail grabs over Mile End's new bump to bar.

Tom Remillard nosebone over the hip.

Sean Pablo, ollie from the ledge into the bank.

Satisfied Customer

After six hours (!) on the bus the team found themselves in Manchester. Tom Remillard celebrates by rolling into prozzy banks.

Zered, backside flip at BBC Manchester's old studios.

Mike Anderson, 270 to switch pivot for the homies.

And yet more signing for the good lads at Note.

Ben Raemers, killin Manchester's pumpcage demo: backside fence ride, 270 out.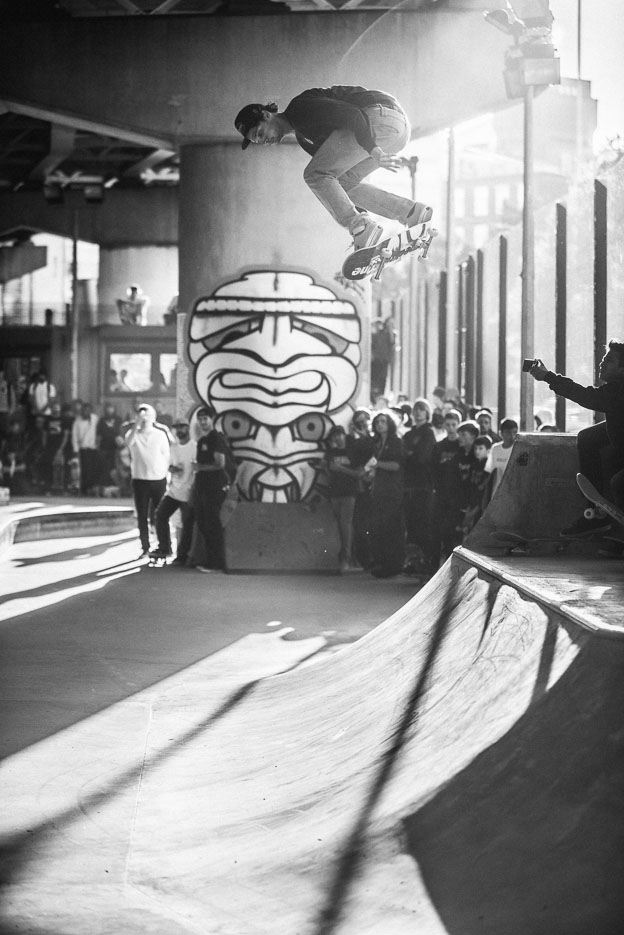 Tom Remillard backside floater in some mystic summer evening rays.
Next stop: Madrid!