Converse One Star Tour: Belgium and Amsterdam
The One Star World Tour rolls on into Belgium and The Netherlands…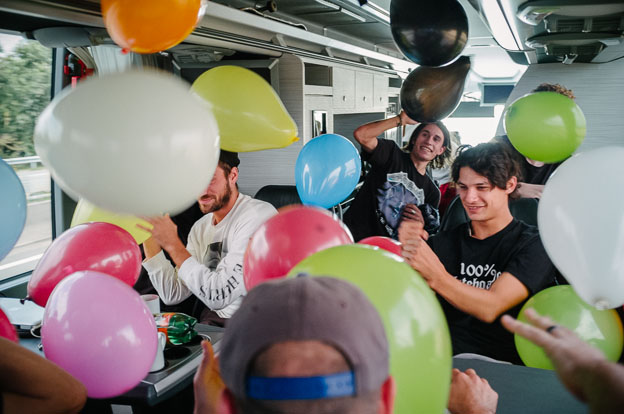 Who needs Wi-Fi when you have balloons?

Signing at Lockwood, Antwerp.


David Stenstrom joined the trip and immediately began crushing it! Backside blaster for the smartphone massive in Antwerp.


Louie Lopez, backside noseblunt on the Jersey.


Mike Anderson, ollie from the bank to the Jersey.


David Stenstrom, high speed sugarcane.


Louie Lopez, kickflips over the hip.


David and Raemers, double front blunt.


High level product toss gurning.
And then on to Amsterdam…

The Amsterdam demo took place at 'Olympiaplein' a rad little park with a lot of flatland, luckily Cons hooked up some extra obstacles for the day… Louie Lopez channeling 1991 with this one foot tailgrab, whilst Ben Chardourne channels Super Mario.


Sage has got that pop, smith grind.


Eli Reed, switch 180 over Converse's portable skatepark.


Tom Remillard jump ramp mute blaster.