Vans Shop Riot 2015 – Finals
For those of you who still don't know how this works, every year Vans organises a series of contest throughout Europe in which each country's best core shops compete against each other. All the winners of each national comp are then flown out to take part in the Vans Shop Riot Final, which this year was held in sunny Madrid.
Simon Hallberg (Coyote Grind lounge), barley grind. All photos are by Loic Benoit.
For us the main surprise of the weekend came from Coyote Grind Lounge. On top of having a hilarious name this Swedish shop's team came through with some of the craziest moves we'd ever witnessed, effortlessly earning them a spot in the grand final against Titus. Bean plant out of a 50-50 on a round rail?!
The Black Sheep squad also deserve a special mention. Eddie Belvedere's off-course comedy and Harry Lintell's casual anihilation of every obstacle provided entertainment throughout the weekend. I still can't quite wrap my head around that that early grab back noseblunt…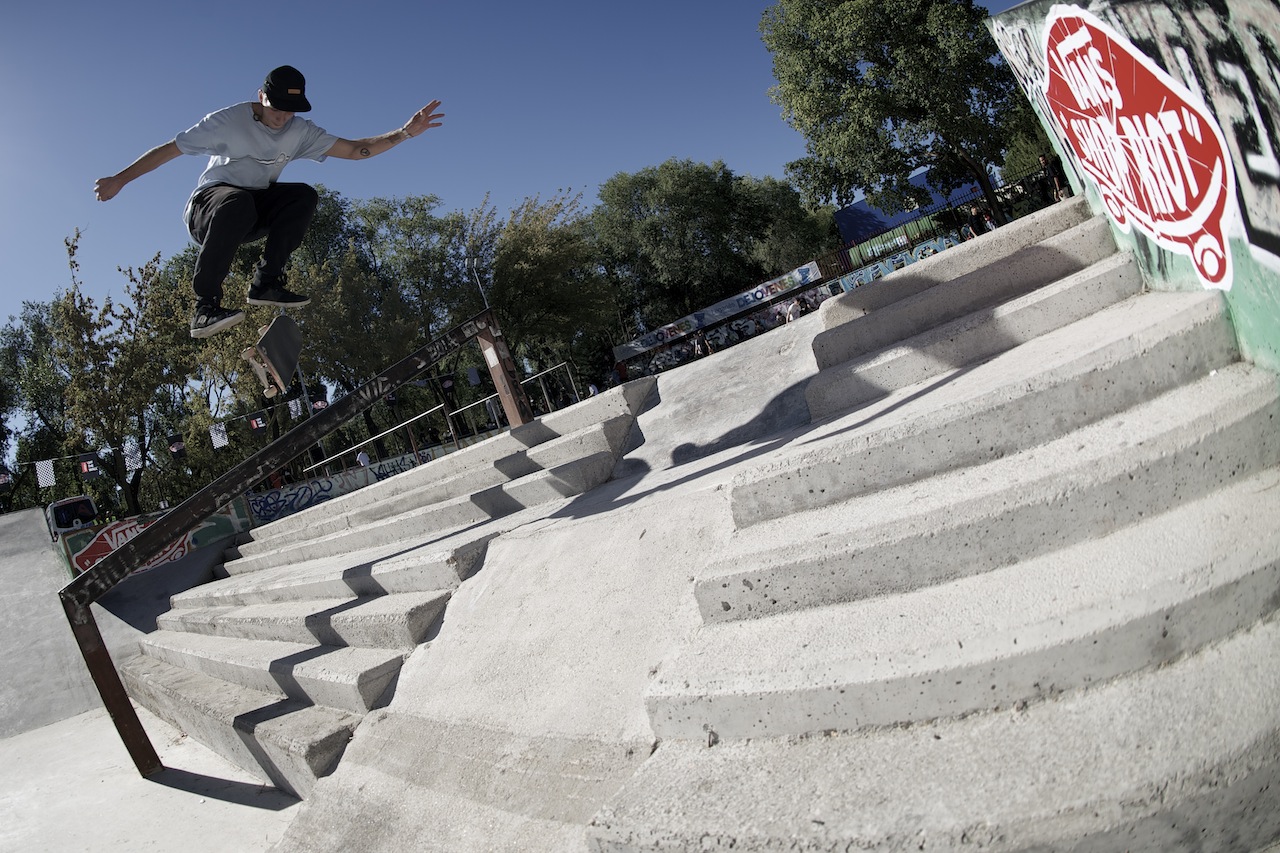 Jiri Bulin, flip backside lipslide.

Adrien Coillard (Wall Street), hardflip.
Something should also be said about the French delegation. The two thirds of the Wall Street team that survived the Spanish capital's nighlife destroyed every inch of the park during the best trick comp. To give you an idea Michael Germond ollied up the double set about 5 seconds after the begining of that session was announced. Not exactly a mellow warm up… Shame they didn't make it through the first round of the actual comp, if they'd skated like they did on Saturday they could've gone far.
Germany's Titus squad with a victorious champagne spray: