Globe's 30th anniversary UNEMPLOYABLE book launch
Globe is releasing a new coffee table book titled, 'UNEMPLOYABLE, 30 Years of Hardcore, Skate and Street' with over 700 pages of never-before-seen images and interviews depicting the brand's history.
"Clearly we were unemployable. To the outside that meant we were losers with juvenile hobbies and no future. To us, it meant not following a conventional life path. We wanted a grown up life that would match our teen lives: optimistic, innovative and fun. Turns out when you band people together with that 'fuck convention' mentality, it's a powerful, creative and inspiring force". – Matt Hill CEO, Globe International, Ltd.
'UNEMPLOYABLE' will be available in bookstores in Australia and globally online at www.globebrand.com this December. Coming to North American and European skate/street/surf retailers and bookstores February 2016.
Some photos from the 'UNEMPLOYABLE' launch events in Melbourne and LA: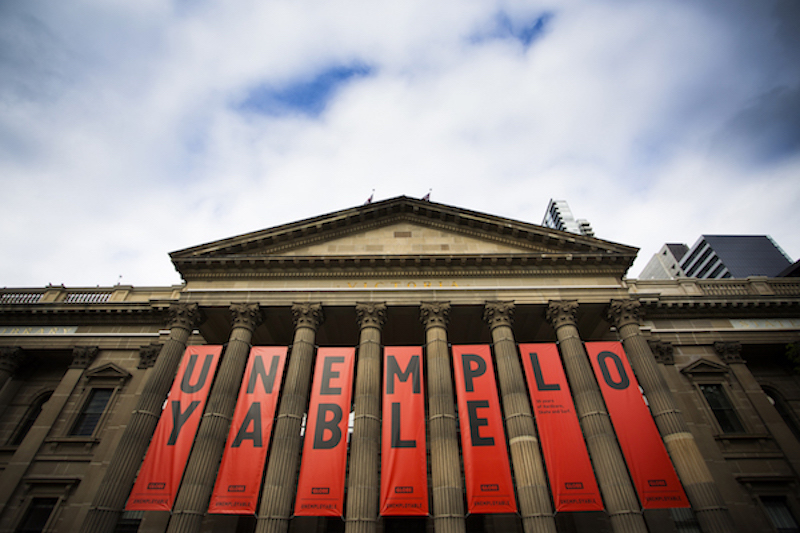 VICTORIA STATE LIBRARY, MELBOURNE AUSTRALIA
QUOTE FROM UNEMPLOYABLE
DAVID GONZALEZ AND GIRLFRIEND ADELE SAGDIEVA
RODNEY MULLEN AND PETER HILL
UNEMPLOYABLE SIGNED BY ATHLETES